SIM is a software from SOLTI
SOLTI is an indepenant company that develops SIM since 2010 with the collaboration of hundreds of customers and partners, worldwide. We fully apply Agile and Lean methods and tools to make the best software that fits users needs, for a reasonable price.
SOLTI is editor of YODA, a powerful thus simple CRM application: www.crm-yoda.com!
SOLTI is editor of SIM, Simple Inventory Manager, originaly called GSM: www.simple-inventory-manager.com!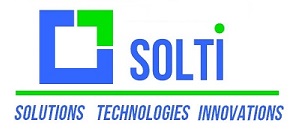 Google++ :
https://plus.google.com/+SoltiFr
Web Site :
www.solti.fr/en
Head Offices :
37 rue des muriers 38180 Seyssins
Mobile :
+33 (0)6 86 27 33 51 / +33(0) 962 32 16 07
Mail :
info@solti.fr
SIRET :
50211138800018 RCS Grenoble Code APE: 6202A
SOLTI resellers Worldwide
Zoom with the mouse and click on flags
Paris
South East France
North East France
Switzerland
United States
Canada
Africa
Antillas
Asia